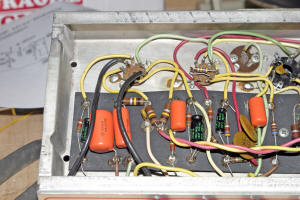 This amp has shielded cable from the input jacks and the volume control. I don't know if it is original.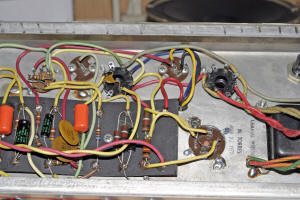 The eyelet board is wavy, bulging up at the left of this picture and near the right side where the output transformer screws push it up in the air.
Notice the 2 1k resistors instead of the 470Ω.
Also one of the wires to the can cap is connected to 2 terminals.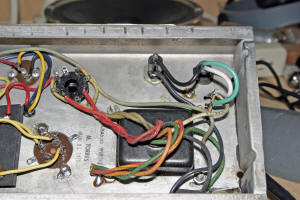 Someone added a grounded cord. This chassis has a flat somewhat oxidized finish, the black face Champ below has a shiny chassis, looks almost chrome plated.
The .047uf cap from the fuse to ground has been removed. What does this cap do?

This marking is on the back of the face plate. Do you know what company's logo it is?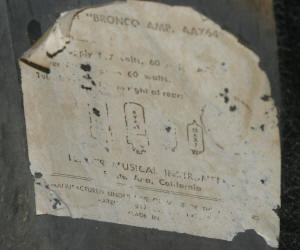 More evidence of water damage.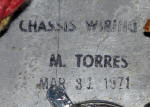 Chassis markings.
Transformers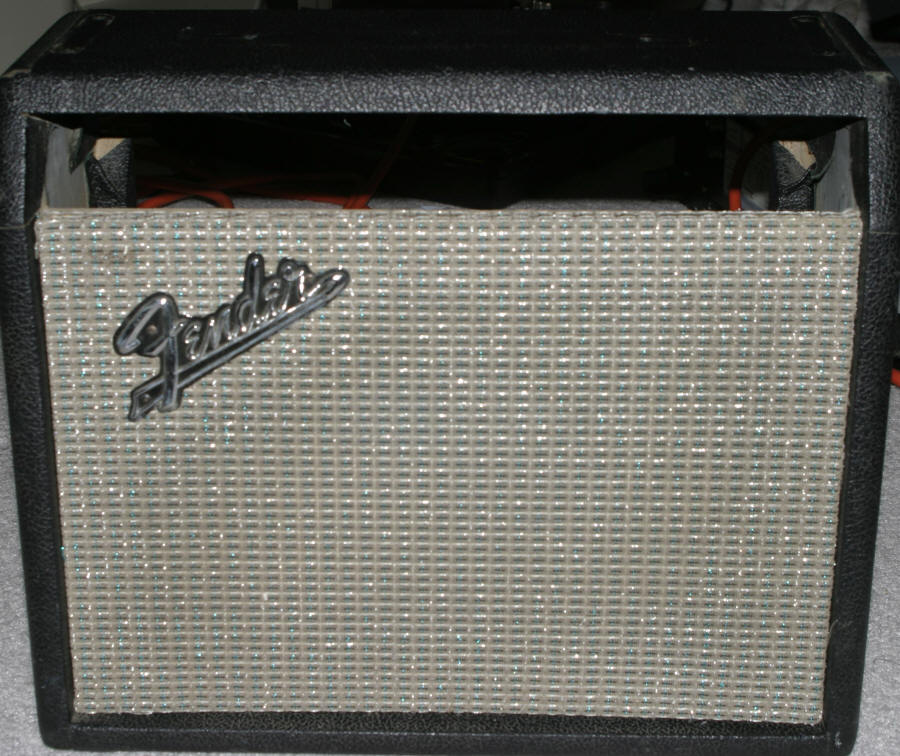 All of the chassis hardware is rusty, the feet are completely rusted.